Our Next
40 foot hi-cube
CONTAINER
due Oct, 2020
*We are experiencing delays in shipments due to Coronavirus. Our last container was unloaded in June 2020.
Full Again
Once more our store is filled with Antiques, actually overflowing. Our most recent shipment arrived the last week of June, 2020. This shipment has lots of wardrobes, display cabinets, bureaus, and sideboards. Our next shipment due in October will have a good selection of stained glass windows, 140 pieces of furniture- and some last minute gift ideas. Join our e-mail list to be informed of exact arrival date.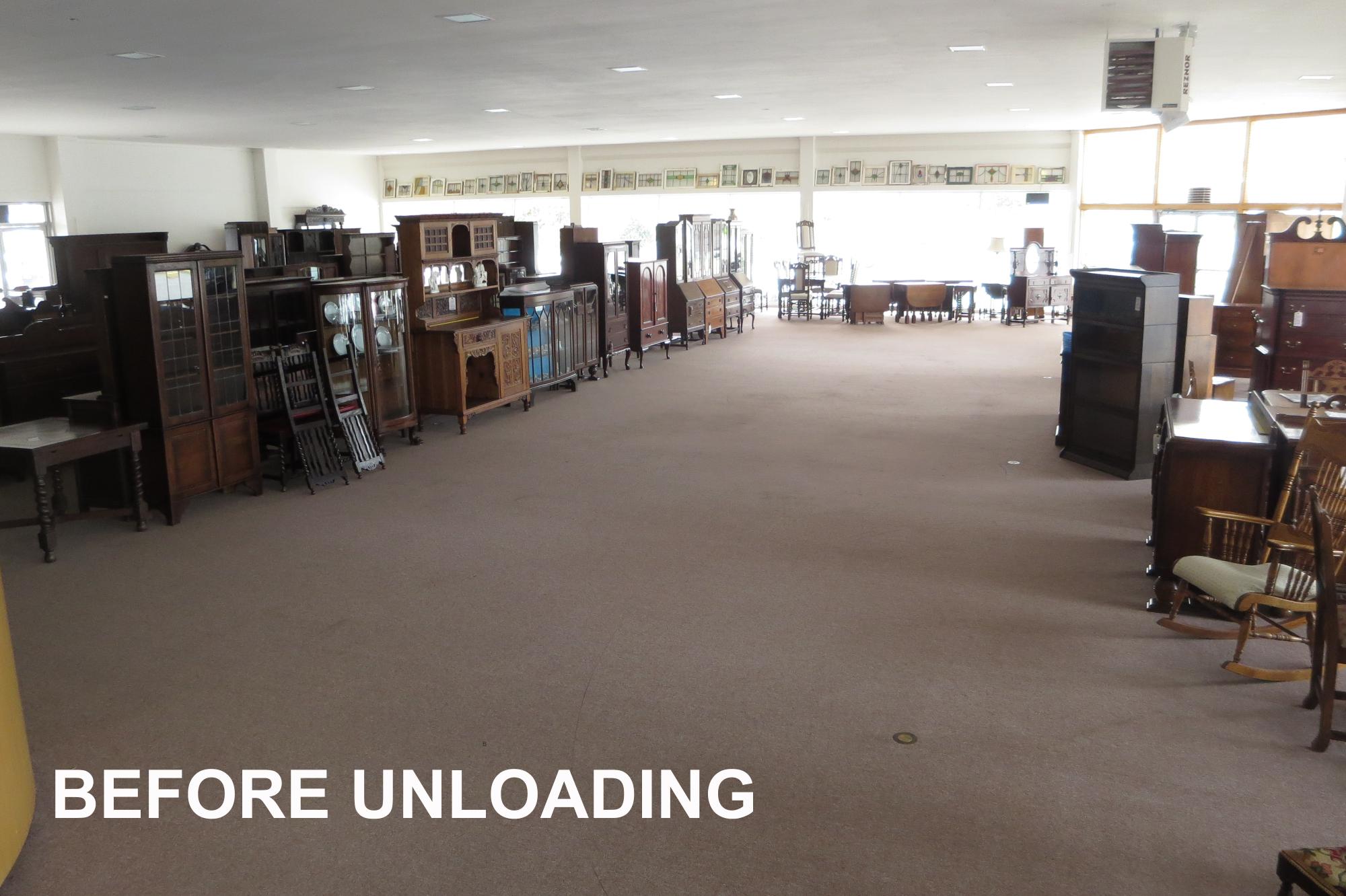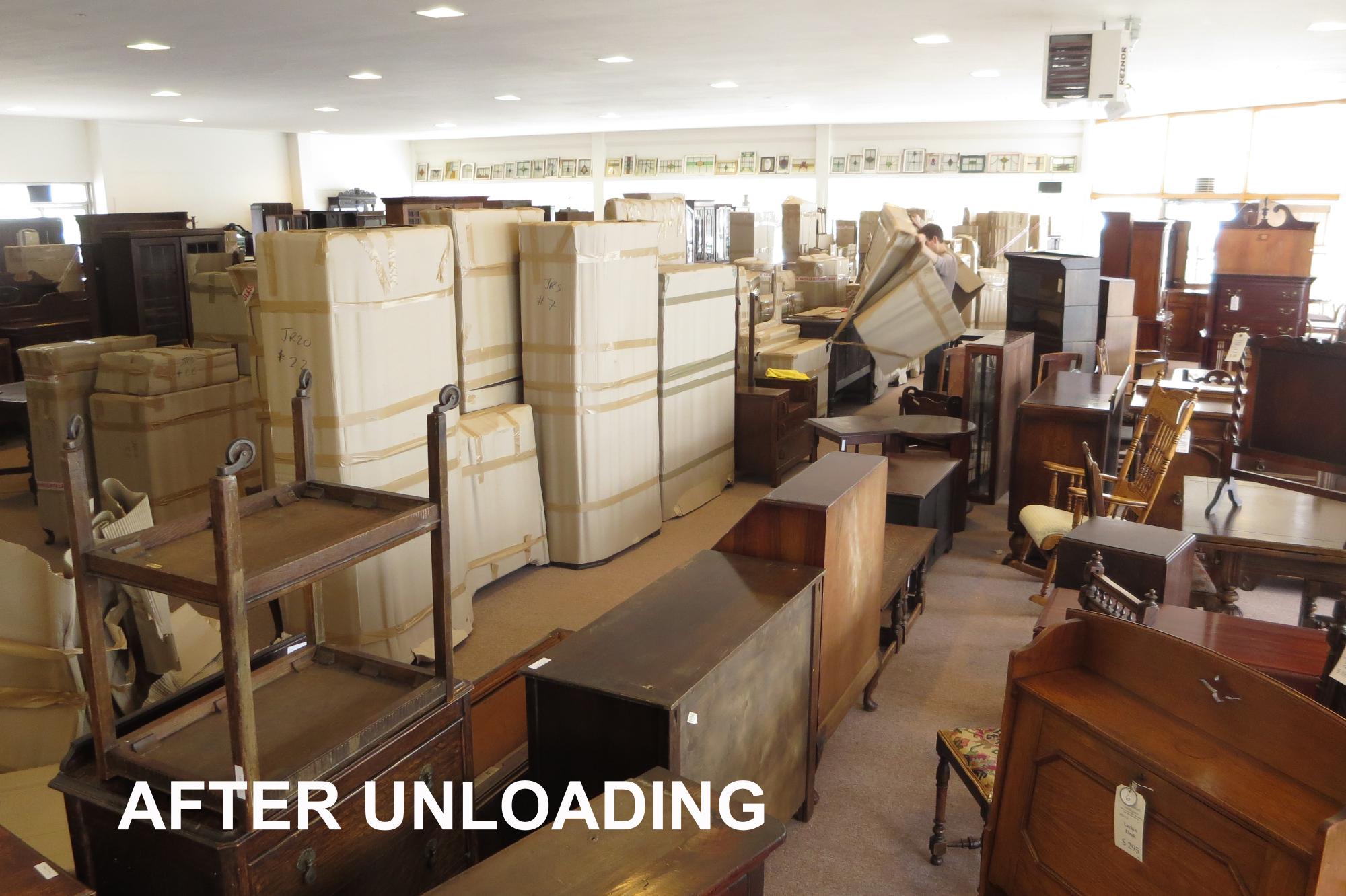 Salvage stained glass windows are more difficult to find because most British homeowners have already replaced or insulated their old windows.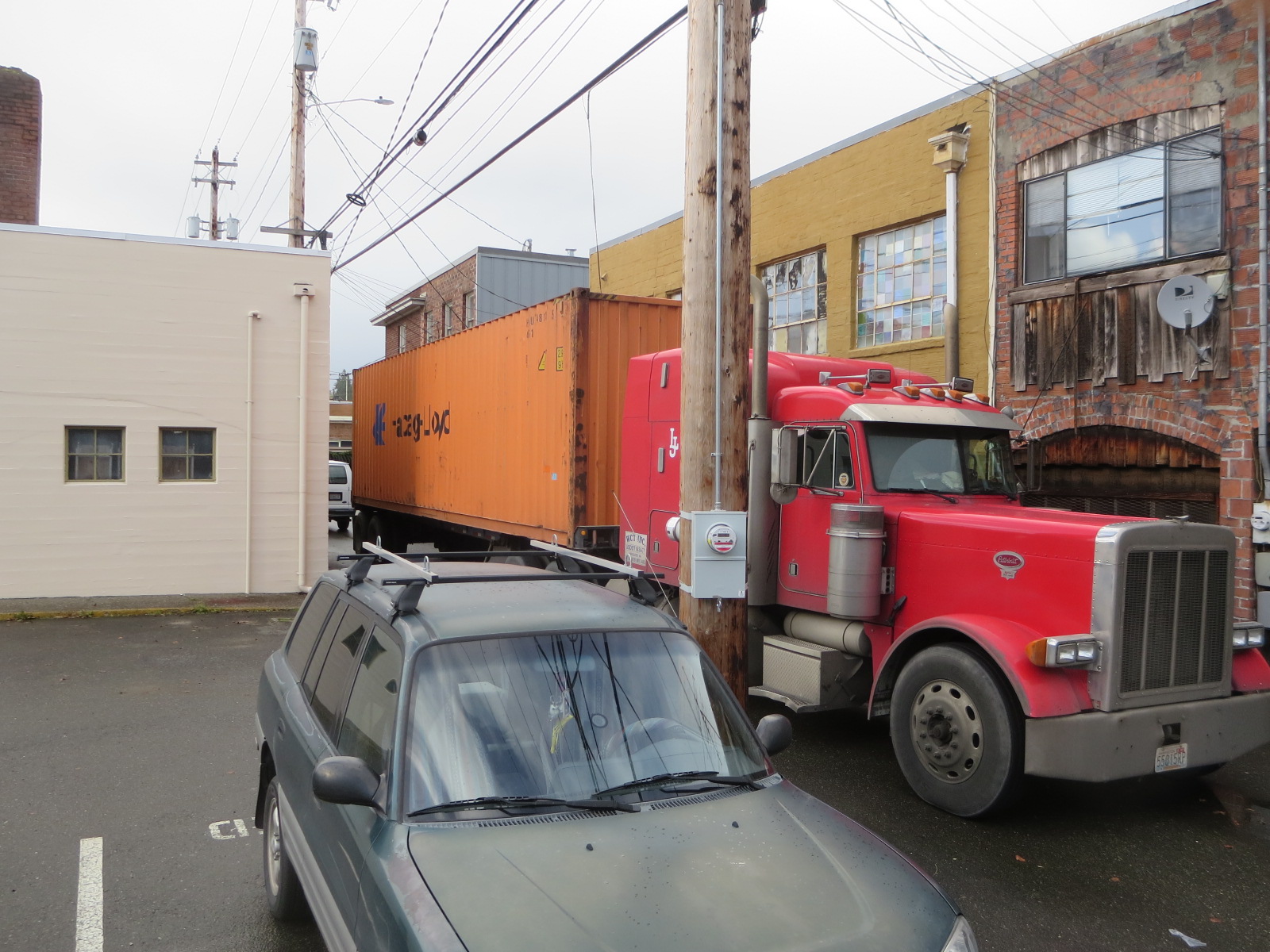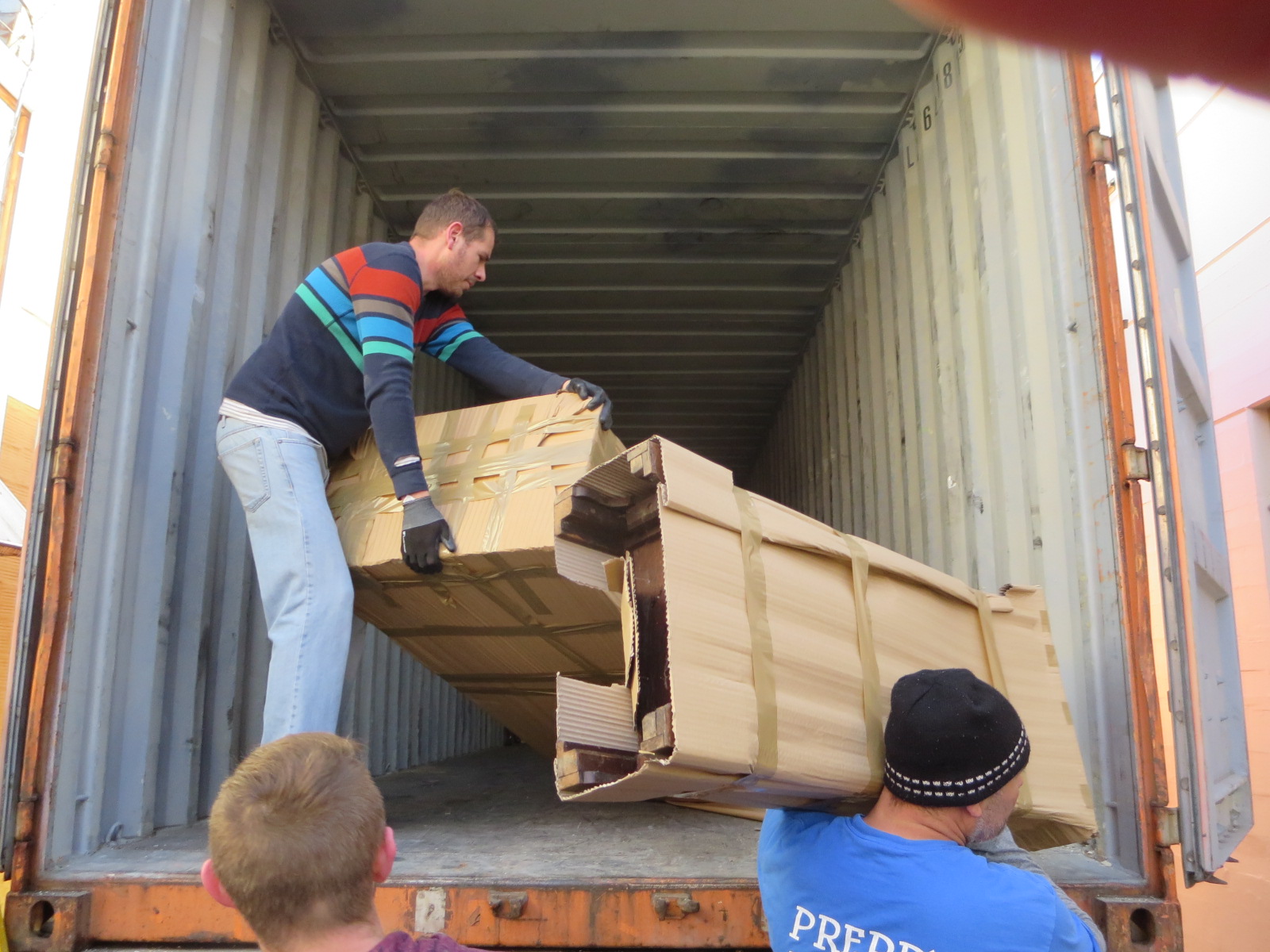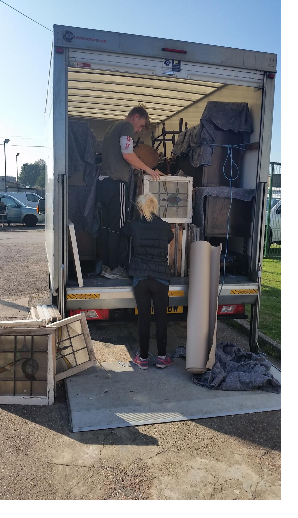 We buy at antique shops, centres, shows, auctions, andtrade warehouses across the England.
We ship 40' containers directly to the back door loading entrance of our Shelton, Washington store.
When our box truck is full, we take our purchases to the warehouse in Pevensey, U.K. where our furniture is stored, wrapped and packed into shipping containers destined for our Shelton store.